Anker Bluetooth Soundcore Wakey clock and speaker
Anker Soundcore Wakey clock A3300321
Features:
Alarm clock with LED display

FM radio 

IQ technology

Wireless fast charging for devices ( Wireless Charging Output  10W max  and 7.5W max for IOS devices , like iphones )

clear sound speaker

White color 

Bluetooth Version 5.0

Aux in

10W Output Audio

White noisse mode for better rest .

soundcore App for IOS / Android

Dimensions :7.87 × 3.62 × 3.23 inches

Weight : 1.19 lbs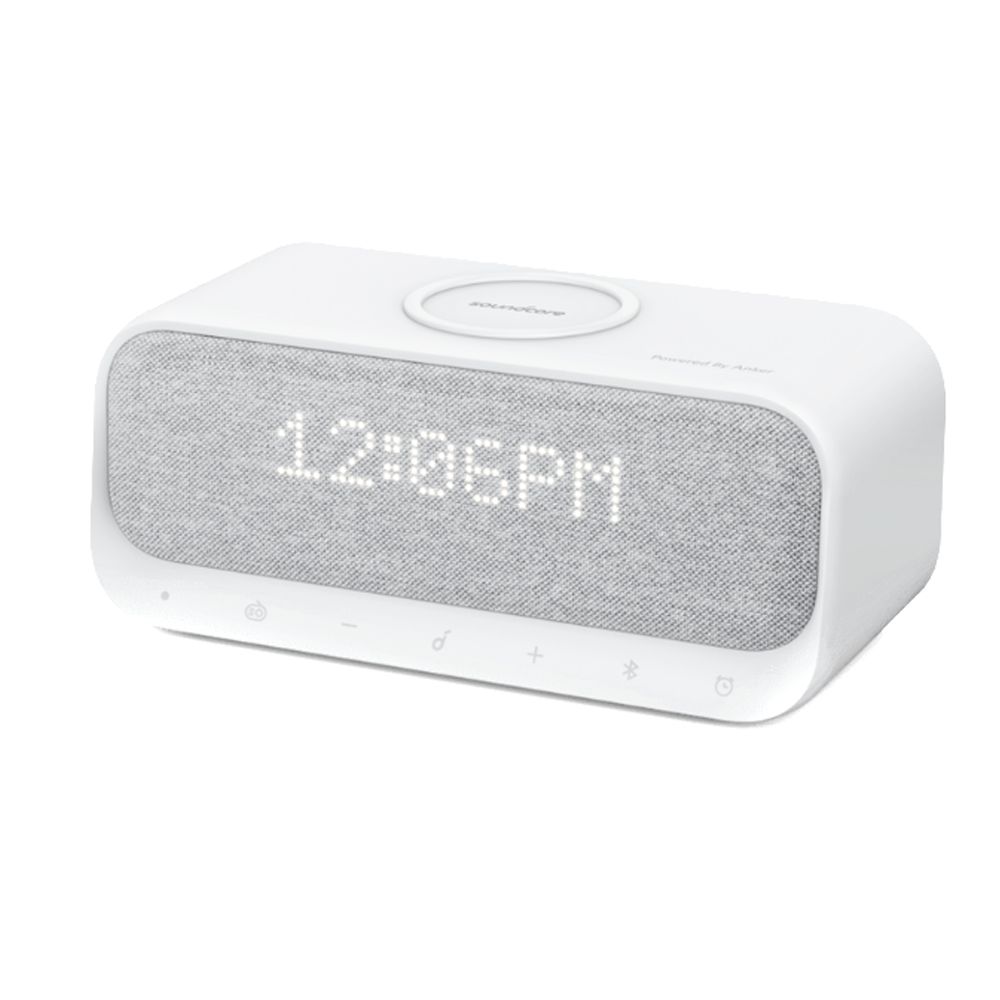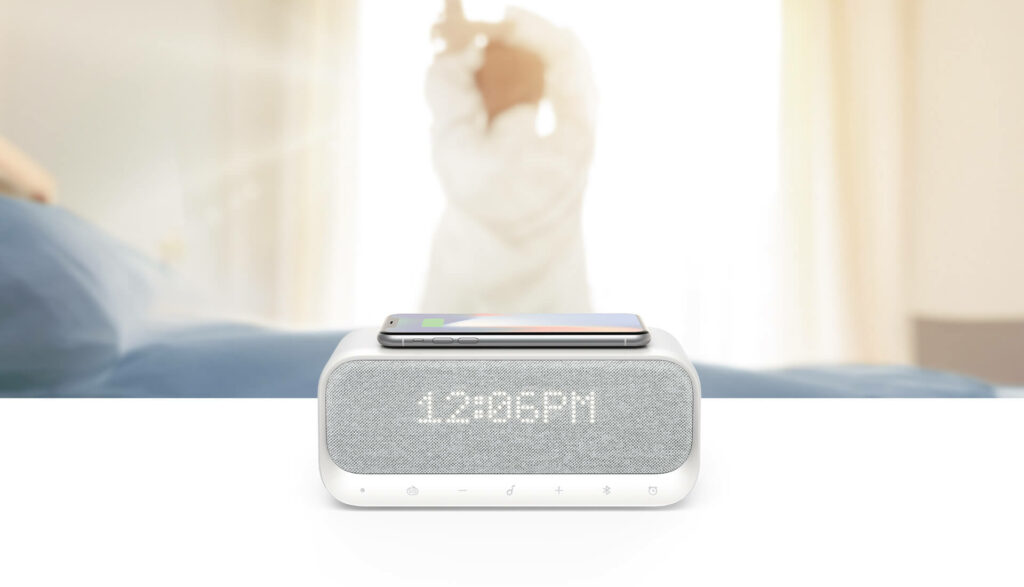 SLEEP, WAKE, RECHARGE
Wakey's all-in-one design streamlines your nightstand by combining the essentials into a compact bedside speaker.
Leave the clutter out of your bedroom and create a calming environment for a great night's sleep.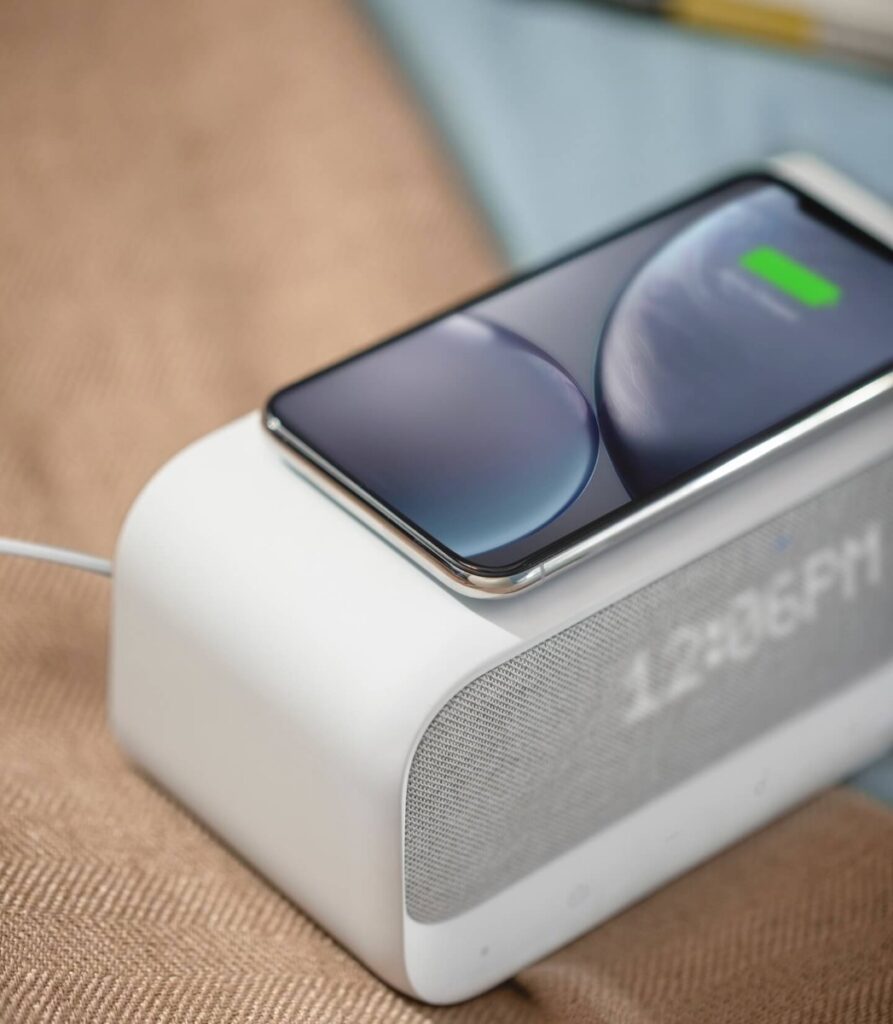 FAST-WIRELESS CHARGING
As you unwind for the night simply place your Qi-compatible device down on top of Wakey to recharge.
The built-in wireless charging pad is powered by Anker technology and delivers a fast 10W charge for Samsung phones and 7.5W charge for iPhones.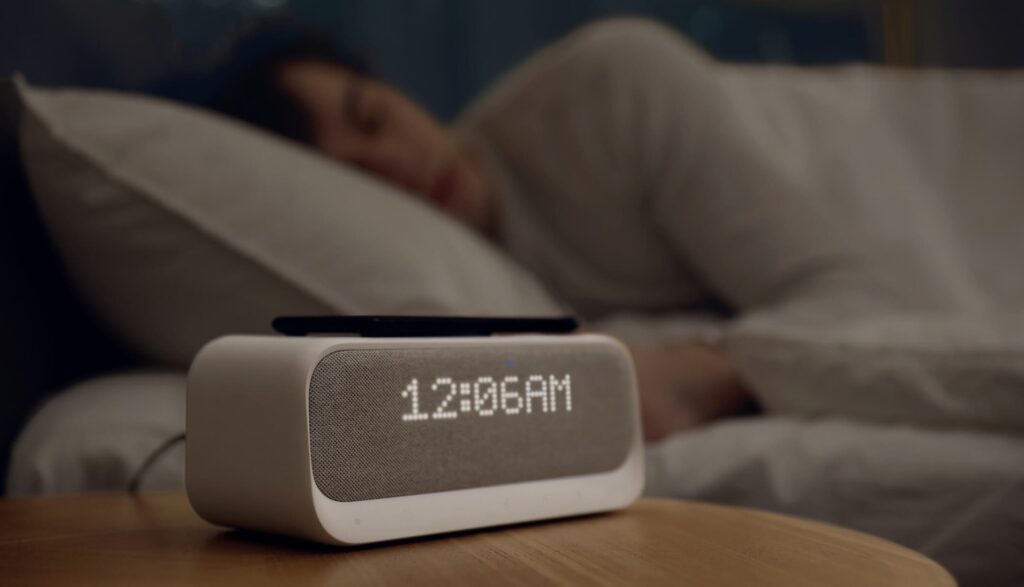 WAKEY, WAKEY RISE AND SHINE
Need a dozen alarms to wake up in the morning? Us too. Or perhaps you need to wake up at different times on different days?
Whatever your schedule, Wakey's app lets you set up to 15 unique alarms and choose from 10 custom tones to deliver a wake up call that won't ruin your morning.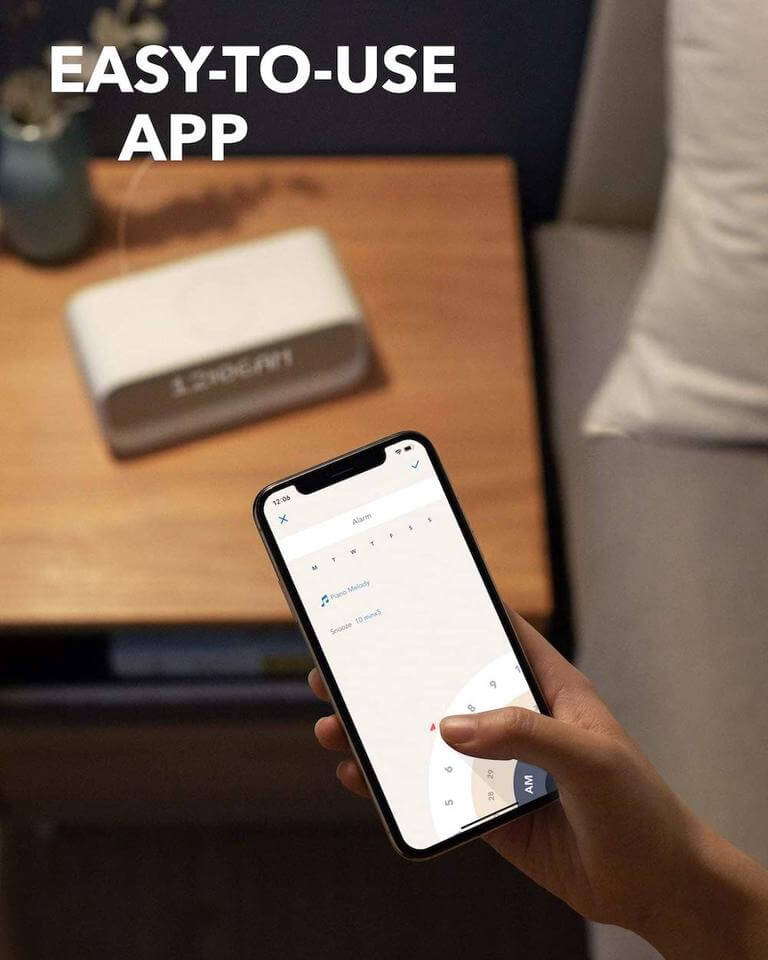 SET THE MOOD
Dual 5W drivers deliver bedroom-filling sound with rich bass and enhanced clarity.
Whether you're chilling out before falling asleep, in need of motivation for Monday morning, or setting the mood, Wakey ensures your tunes always sound their best.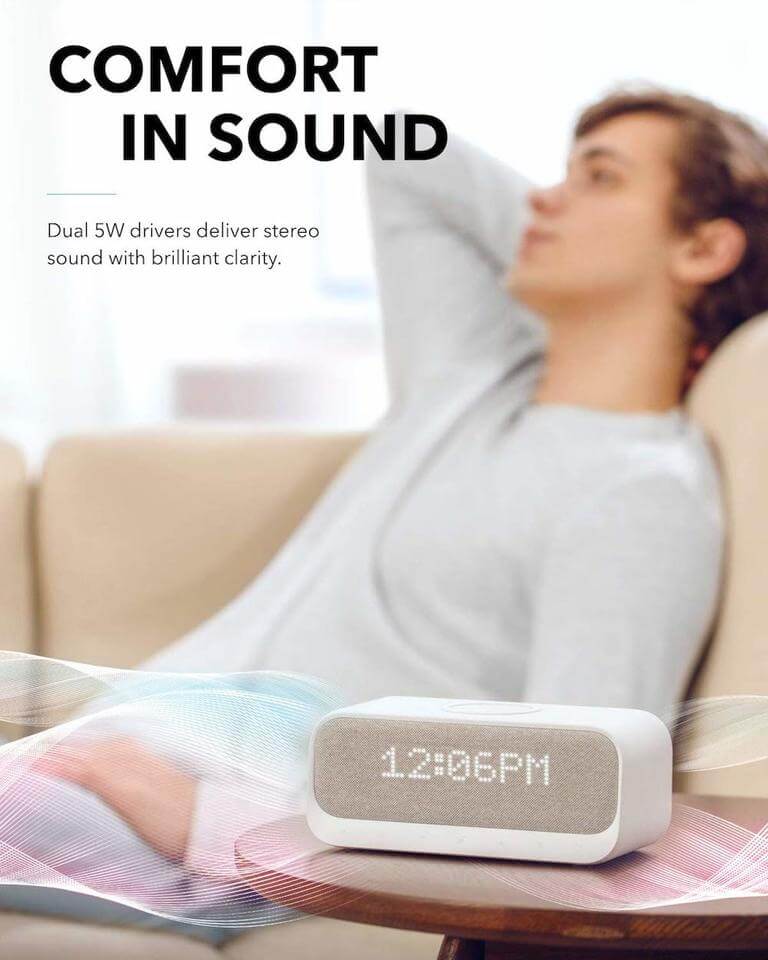 N A WORLD OF DREAMS
Imagine yourself in a forest.
The only sounds around you are the gentle babbling of a brook, a bird chirping overhead, and the gently pitter-patter of rain… Get creative on the app and design your own unique mix of up to 10 ambient noises to create a sleep-inducing soundtrack.
Either play for the full night or set a timer to automatically turn off once you've slipped into a peaceful slumber.
---
For more details about ( Anker Soundcore Wakey clock And Speaker ) :
For more related products visit us at our website :