Alcatel 9317G 7 inch ( WiFi / QuadCore / 32 GB storage / 2 GB RAM / 2580 mAh / Android 10 GO EDITION / yellow Mint )
Alcatel 9317G Tab 7
features:
Wi Fi version
Quad Core Central Processing Unit
32 GB storage
2 GB RAM
2580 mAh
Android 10 GO EDITION
yellow Mint color
2MP CAMERA ( rear and front cameras )
Micro-USB USB
TF card support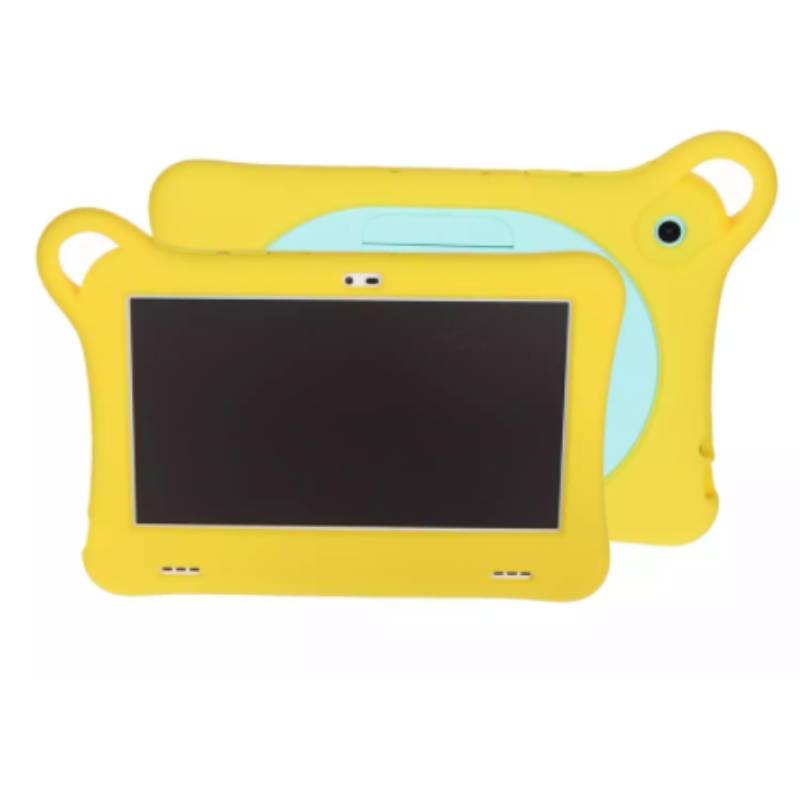 Durable design
Your child can play hard with TKEE Mini's strong kid-friendly design. TKEE Mini comes housed in a removable bumper case for extra protection that's colorful with rounded extra-soft edges to keep them safe.
Genral benfits of Kids Tablets
Learning: If you're looking for ways to expedite the learning process, downloading appropriate apps for your child's tablet can provide a simple, interactive solution. They may have the opportunity to learn all types of skills in subjects like reading, math, science and music through minigames and colorful videos. Apps such as ABC Mouse, Elmo Loves ABCs and Toca Band are great choices for pre-school children.
Bonding and entertainment: Tablets can also serve as bonding tools between you and your child. You may be able to use a mobile device to play games with them, watch shows with them, read books to them and more. These devices also present a great opportunity for you to get involved in your child's development by talking to them about what they're doing and seeing.
---
For more details about Alcatel 9317G Tab 7 visit official website of Alcatel :
For more Related tablets visit Us at Our Website :